Light in Night
Welcome! We are pleased to welcome you to a new development record, after such a long time. We are confidently and rapidly moving towards the release of the second episode, but we are afraid that the release date will have to be postponed. We hope that it will not come to that.
What will appear in addition to a new episode of "Wasteland"?
We've added some new useful sections to the Extras, and fixed and reworked a lot of bugs in the first episode, as well as the game itself in General.
* Now we are pleased to introduce you to the news section. Here you can learn all the information about new updates, so you do not have to read the records. At the moment, you can only find information about new and previous updates, but we are testing the possibility of adding other news, such as these for example.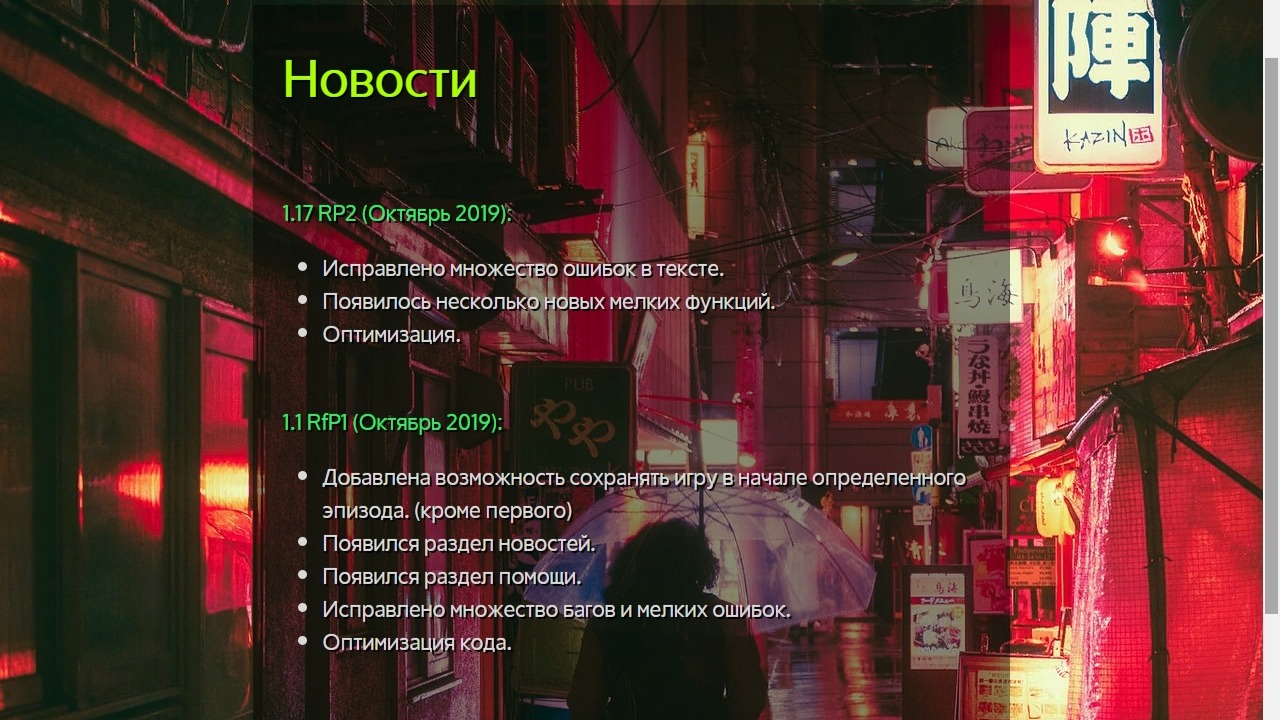 * We are also happy to show you the new help section. Here you can find answers to frequently asked questions and get the support you need.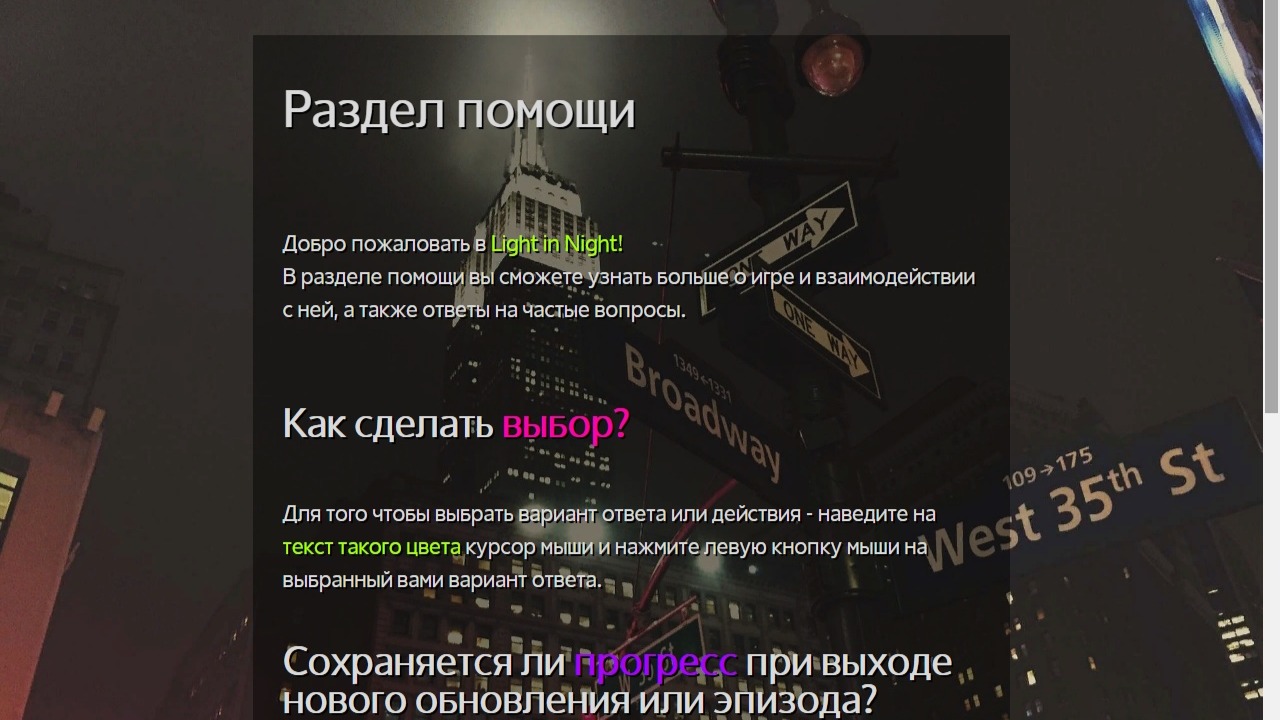 Possible new features in future updates:
* Music player and gallery.
* Stats of the game.
Returning to the topic of the new episode-now it is much longer and more interesting than the previous one. The design of the game is stylized under the new episode. The number of backgrounds has increased. And the soundtrack will be replenished with country and themed music for the Nevada wastelands.
After the release of this episode, we plan to do the first short DLC - "The Last Way". More information can be found later.
Mia and her new companion Michael during their adventure will learn more about each other and get an unforgettable experience of adventure in Nevada, where they will visit for the first time.
Stay Tuned:
Website: https://lightinnight.tk
Blog: https://lightinnight.tk/blog
Instagram: https://instagram.com/questlin
Twitter: https://twitter.com/lingamenow
Discord: https://discord.gg/DcKdc98
Files
Light in Night Windows 1.0 (ENGLISH)
353 MB
98 days ago
Light in Night Linux 1.0 (ENGLISH)
25 MB
98 days ago
Light in Night Mac 1.0 (ENGLISH)
21 MB
98 days ago
Light in Night Windows 1.0 (RUSSIAN)
353 MB
Aug 24, 2019
Light in Night Linux 1.0 (RUSSIAN)
25 MB
98 days ago
Light in Night Mac 1.0 (RUSSIAN)
21 MB
98 days ago